Website Services Development, Design and SEO
You are online? Aren't you? Your business, your professional profile, all easily accessible from a smartphone, tablet or computer. To this generation the Internet is a service as important as running water and electricity. People expect to find information on products and services from whatever device is at hand. If you are not online then make the move to get online. If you are online is it working for you? If not find out why, then make the changes to get your web presence perfected and integrated with your normal work and business procedures.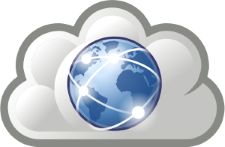 Website and IT Services
Tek Eye is designed and delivered by Daniel S. Fowler, an experienced freelance sofware developer and IT contractor. I can build your web presence and make your IT investment work for you. Based in Solihull in the centre of England, UK, I use the Internet to deliver projects globally. For your web presence and IT systems I provide the following services:
Domain name (web address) registration and management.
Website building, design and management.
Virtual Private Servers set-up and management.
Search Engine Optimisation (SEO) and Internet marketing and advertisements.
Ecommerce solutions and online order processing.
Email set-up and management.
Social media accounts set-up and management.
Cyber-security audits and procedures.
Cloud, mobile and computer based systems.
Business process optimisation.
Software and IT project management.
Need to Improve Your Web Presence and Search Rankings?
This website is an example the type of work performed. Websites are often the digital version of an organisation's brochure with little to pull in the web surfers. You can have a vanilla web site with buzzwords, lists of services, products and customers to give people some information. Yet websites can do so much more. The previous version of this website at www.tekeye.biz achieved high search engine rankings pulling in 50,000 visitors a month. This put it into the top 0.1% of the worlds 1 billion websites. Keep that in mind if you are looking to establish or improve your web presence.
Get in contact at dan@tekeye.uk.
Author:Daniel S. Fowler Published: Updated: