Computer Services and Android Programming
Technology and Applied Computing in Society
Tek Eye provides articles and tutorials on computer programming, Android programming, web publishing, computing in society and technology. As explained on the About page this website is designed to go way beyond the list of computer services, computer help and web services available and become a useful computer technology resource.
Some of the 100+ articles on this website cover subjects that can be found elsewhere on the Internet, but this site believes the information provided should be clear and easy to understand. Hopefully the articles here achieve that. After all technology should be simple to use and make you smile. That's the goal.
Starting Android App Programming in Java with Studio
Just starting out in Android app development in Java? These articles should help get you going:
See the website index for a list of all the Android articles and tutorials.
Recent Projects
↓markdown↓ CMS - A fast way to publish textual and media content to the Internet.
Tek Eye News
If you have anything interesting related to technology or computers and their application and want it published then send an email to dan@tekeye.uk.
A New Domain
Originally Tek Eye resided at tekeye.biz. Then along came the .uk top-level domain. Being UK based and .biz has never sounded professional enough the opportunity to change the domain name has been grabbed. So here we are at TekEye.UK, look out for great new articles on computing once the transition is complete.
A Mascot? Of Course
At Tek Eye the programming of Android devices is one of our topics, even contributing to the O'Reilly Android Cookbook. Android has a little green robot as a mascot so it was thought a nice friendly robot to keep him company would be a good mascot for Tek Eye. Here is Tek the Blue One-Eyed Robot: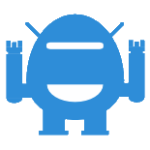 Author:Daniel S. Fowler Published: Updated:







↓markdown↓ CMS is fast and simple. Build websites quickly and publish easily. For beginner to expert.
---
---
Articles on:
Android, HTML, ↓markdown↓ CMS, VPS, Computing, Computer History
---
---
Android Sample Projects:
Android Examples, Android UI Examples
---