Asus Eee PC Touch T101MT
Here at Tek Eye a netbook PC was needed to be used as test bed for software developed for the mobile market. This article will summarise the experiences with the machine, it is not a full review of the T101MT as such because that has been done on other sites, rather our experiences with the machine will be given here as it is used. The machine purchased is the updated model with the newer dual core Atom processor.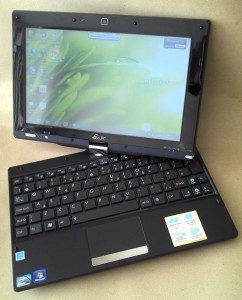 Asus Eee PC Touch T101MT Specs
Machine: Asus Eee PC Touch
Model: T101MT
Customer Part Number: T101MT-BLK097M
Processor: Intel Atom N570 1.66GHz Dual Core (Four threads, VT-x Support)
Memory: 2GB DDR3 (maximum possible)
Hard Disk: 320GB unformatted capacity
Graphics: Intel GMA 3150 256MB
Resolution: 1024×600 optimal (1024×768 supported)
Interfaces: 84 Key Keyboard, TouchPad, Multitouch Display, Web Cam, Microphone, Wi-Fi, Bluetooth, 3 USB Ports, VGA connector, Ethernet, Microphone Input, Headphone Output, SD Card Slot.
First impressions? This appears to be a good functional little laptop. As other have pointed out in reviews visually the screen is poor. It is a little under the 10.1 inches diameter advertised. Out off the box the resolution is 1024×600 though it supports 1024×768 this gives it a stretched look. It is a grainy but adequate screen, we got this for it's touch capabilities and suspect the touch overlay is partly responsible for it being below what is normally expected on laptops. Would be wonderful to see an Asus tablet screen being used. The harddisk has two partitions, the C: drive having the Windows 7 Operating System (Home Premium) and installed programs is 100GB with 80GB free, the D: drive is 183GB with 182GB free. There is a 15GB hidden partition, probably for the recovery image. The machine was advertised as having a 320GB disk, but has 262 GB free from the off. Hard disk performance is adequate.
The machine does comes with a generous 500GB of online storage, but there is a catch. It was noticed that there was an expiry date on the web storage of one one year from registration, that was not mentioned when purchased. The Asus online web storage was initially configured via Windows Explorer. The email confirming activation was received, however, Windows Explorer was showing Can not connect to Asus webStorage server. Running the ASUS WebStorage program from the start button solved this. Once the client ran the storage was available from Windows Explorer. The web storage is also available from other devices via the browser, a downloadable client or App.
As with a most retail computers there are lots of "utilities" installed, mainly Asus specific. At start up the used memory is less that 800MB, not the worst seen. No doubt some of these utilites can be removed from auto start or uninstalled altogether to free up hard disk space and memory and increase performance. Trend Micro Titanium is installed for anti-virus and anti-spyware, but only for a one month trial period.
After using the machine for a while it proved to be a little disappointing. It is not much faster that a 12 year old Dell Pentium-M machine that is also used for testing. Its size and build quality is good but the screen and speed means that it cannot be recommended for running Windows. Look elsewhere.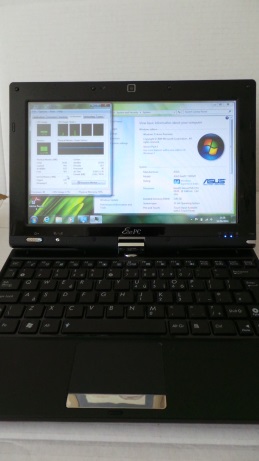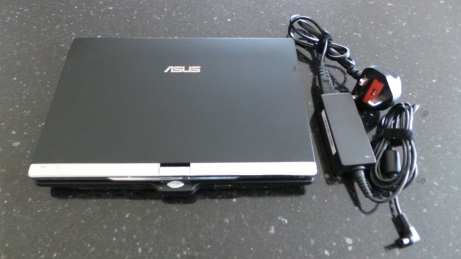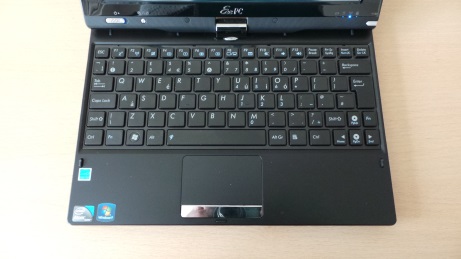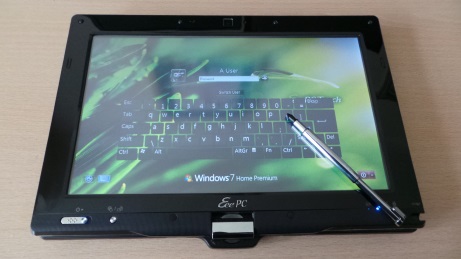 Author:Daniel S. Fowler Published: Updated: Archived: