Shop for Free Software and Useful Services from Tek Eye
Useful software, utilities, services and hardware that appears on the Tek Eye website, or used by Tek Eye is listed and summarised here. Find something interesting to play with, expand, and use. If you are having trouble with any software, hardware, or service, drop us a line to see if we can help.
Software Developed at Tek Eye
Services Recommended by Tek Eye
If you do a lot of online shopping make sure you get the best price. A service called honey is a useful browser add-in that can find discount codes and coupons. Plus, the honey service can be used to earn rewards from shopping. Click on the honey logo below to sign up.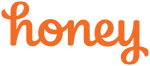 See Also
View the Tek Eye full Index for interesting articles.
Author:Daniel S. Fowler Published: Updated: