Sponsorship and Advertising on Tek Eye
The articles on Tek Eye are read by thousands of viewers every month, and that number is growing. You can feature your company, products and services here at Tek Eye from as little as £30 ($40 or €35). You can have:
Exclusive article rights, sponsor an article relevant to your products
Site sponsorship, showing your ad on all pages
Article and review publishing
Other creative options
Showcase Your Company, Products and Services on this Site
Banner ads can be placed with articles, in a variety of sizes, see the one below for an example, and the banners can be sponsored by your organisation. The adverts on the right could feature your products. To start advertising or sponsoring on Tek Eye get in touch, send an email to dan@tekeye.uk.

Website Topics
Many of the articles on Tek Eye rank on page one of popular search engines. Articles are on computing and technology subjects. Example topics include programming, Android development, Virtual Private Servers, cybersecurity, HTML, website hosting, and IT projects.
For a full list of all the articles at Tek Eye, see the full site Index.
Current Indicative Sponsorship and Advertising Rates
Single article sponsorship banner (e.g. 825x90+ pixels) (after title and first paragraph) - £30/$40/€35 per month.
Single article below fold banner (e.g. 825x90+ pixels) (end of article) - £30/$40/€35 per year.
All site top of page banner (320x50 pixels) - £600/$840/€690 per calendar year.
All site sidebar ad, above fold, (250x250 pixels) - £960/$1270/€1150 per calendar year.
All site sidebar ad, below fold, (250x250+ pixels) - £360/$510/€420 per calendar year.
Rates for a few months are pro rata of the yearly rate +10%. E.g. top of page banner ad for four months:
((4/12) x £600) x 1.1 = £220.
There is no charge for the publication of a quality how-to guide on a product or service as it helps provide traffic to the site. See the guest posts page.
There is no charge for a review article, for the same reasons as the previous point. However, if the product or service is to be reviewed by the Tek Eye editor then it must be provided free of charge. This is to enable the review to be carried out and written. Product return postage must be paid by the supplying organisation. A single point of contact for product or service queries must be provided.
For the one year advertising, the year starts at 00.01 am on the day after the ad was first shown, and ends at 23:59 pm on the one year anniversary date.
Notes
The advertiser must provide correctly sized image ads - png, jpg, gif, mp4 (if using scripts they must be provided by a reputable ad agency).
If ads do not indicate they are sponsored content, then text will be displayed to show that it is an advertisement.
Unsuitable ads include illustrations of pornography, illegal weapons, violence, exaggerated financial claims and high interest loans, as well links to websites that contain such content.
All ads will direct the visitor to an external website. Links to websites of a dubious nature (see previous item) will result in removal of the ad.
Ads that display Download or Click Here or similar buttons are not allowed.
Ads that expand over content, or pop-up boxes over content, are not allowed and will be removed.
Payment for ads is normally by Paypal, payment must be completed in one calender month otherwise the ad will be removed.
A 10%+ discount is available for multiple ads.
An invoice will be provided, note that Tek Eye does not currently qualify for VAT (sales tax).
A single point of contact responsible for answering or directing all ad queries and payments must be provided.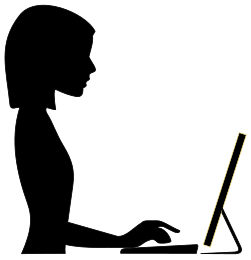 Author:Daniel S. Fowler Published: Updated: