How to Improve Your F&I Process with Mobile Technology
Some people dread the traditional car-buying process almost as much as they dread filing taxes. They must wait an eternity for the finance manager to become available. The paperwork is overwhelming.
Auto finance software for mobile is changing all that. Cutting-edge Finance and Insurance (F&I) technology for mobile devices streamlines the car-buying process for everybody involved.
Article By: Matthew McBride
Once customers choose a vehicle, they can be on their way in under an hour. Your salespeople can seal the deal in the car lot, during a test drive or even after hours. Customized auto finance software seamlessly integrates with most dealer management systems. In short, there's a lot that you're going to like about mobile F&I.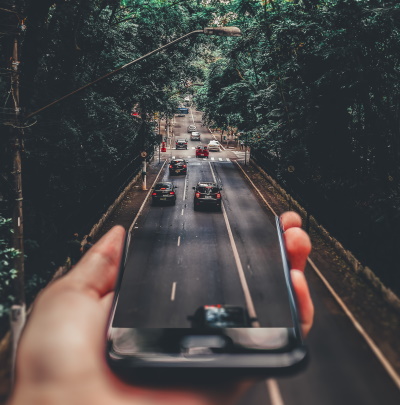 It Makes Life Easier
Consumers couldn't be happier with the digital way of doing things. With customized software, choosing the best F&I products is almost as easy as choosing pizza toppings. Getting set up with a payment plan, which used to take hours, takes just minutes in some cases. Best of all, car buyers can design their own experience. Using interactive mobile tools, they can explore only the information, products or services that interest them.
Dealers can now track customer details, credit applications, trade-ins, test drives and much more on a tablet. They have access to real-time sales reports or key performance indicators at a glance.
The time-saving factor is almost incalculable. From your lot or showroom floor, dealers forward the details of a potential sale to the F&I department. Within five or 10 minutes, customers learn whether they prequalify for a loan and what kind of terms to expect.
It Expedites the Sale at the Sales Desk
Delays inevitably occur between the sales desk and the F&I office. Customers hate delays, especially when they're excited about driving off in a shiny new car.
The transition from the sales desk to the finance office used to take an hour or more. There's only so much coffee that car buyers can drink while F&I managers process applications and take care of other customers. The latest F&I mobile technology expedites the whole process so that your customer satisfaction scores remain nice and high.
At the sales desk, a staff member inputs all the customer's financial information as well as the details and variables for the chosen car. The data automatically goes to your finance manager.
The finance manager then creates a personalized, relevant F&I product menu for your customer. From there, it's just a matter of the customer choosing products and the F&I manager reviewing and finalizing the sale.
Again, car buyers can strike a deal from anywhere on the premises or even in the comfort of their own living room. Once they buy a car the modern way, they never go back. Make sure that they buy it from you.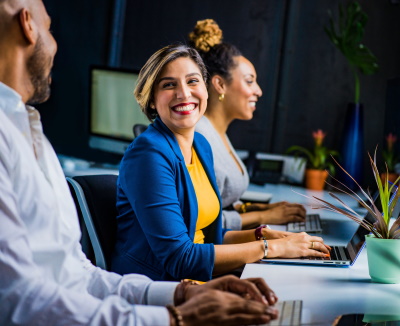 It Builds Trust with Customers
The relationship between car dealers and consumers has traditionally been fraught with suspicion. Customers who hate missing out on a great deal suspect that dealers are deliberately keeping things from them. Dealers attempt to pry deeply personal financial information from customers. They start prying almost from the meet-and-greet because they don't like wasting everyone's time.
Car buyers are equally mistrustful of F&I managers. Since your customers don't understand all the financial jargon, they often wrongly assume that they're being sold expensive products they don't really need.
This is easily explained. Most finance managers don't know enough about your customers. It's easier, therefore, to just show them every option. F&I technology goes a long way to resolve this dilemma and build trust.
With the right software, salespeople help customers create a profile that goes straight to the F&I manager. The manager reviews it, chooses relevant products and plans the F&I presentation accordingly. Finance managers can combine or discount products, adjust rates and terms in real-time, and increase down payments from a virtual office.
F&I mobile presentations are attractive, clear and concise. The system helps presenters tailor packaged products to specific needs and budgets. This dramatically reduces the likelihood of chargebacks for unnecessary or unwanted products.
Your customers are more likely to trust the process if they're given straightforward information on valuable products that fit their lifestyle. Dealers and finance managers can include positive reviews and testimonials to reinforce the good vibes.
It Liberates the F&I Manager
Information entered on the mobile tool automatically populates the right fields in the Document Management System. Double data entry into multiple systems is a thing of the past, and the data is more likely to be current and accurate.
Another great benefit for your finance manager is the ability to get real-time insurance and interest rates. When a customer or staff member asks for the information, it's at the manager's fingertips. Your manager forwards it to the mobile device for customer viewing.
E-contracting is yet another time-saving feature. It enables customers to purchase contracts and sign them electronically. You can't beat it for convenience, and it also speeds up funding and lowers the risk of contract errors.
E-contracts are heavily regulated by the federal government and state agencies to ensure that they're valid, legal and safe. Staying compliant with the old-fashioned way can be a nightmare for F&I managers.
Interactive mobile solutions ensure that finance managers have all their ducks in a row. Considering the outrageous fines for mistakes and missed deadlines, this is a great time to make the switch to mobile.
Better software frees up F&I managers' time to build relationships with customers, monitor results, and continue to develop their team members. In other words, finance managers' time becomes more valuable.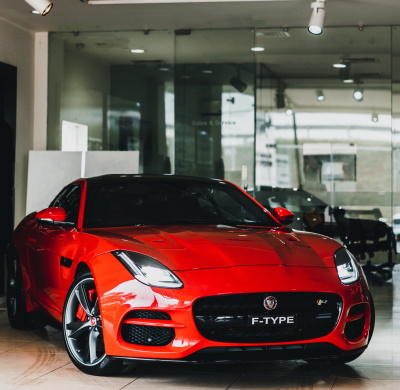 See Also
For a full list of all the articles in Tek Eye see the full site Index.
Author:Matthew McBride Published: