Remembering Powered By and 88×31
There was time in the early years of the Internet, before the widespread use of Content Management Systems (CMS) and web design packages (such as Dreamweaver), when most web sites were hand crafted in text editors. The person building the web site would need to know the HyperText Markup Language (HTML) that was used to display pages on the Internet. The hand built pages would be loaded on to a web server ready to be served to a browser. The web server runs a Hyper Text Transfer Protocol (HTTP) program to send the pages to the browser that requested them.
The first few years of the World Wide Web (WWW) in the early 1990s saw rapid innovation. At the National Center for Supercomputing Applications (NCSA) Marc Andreessen, who with Eric Bina developed the popular Mosaic browser, wanted a simpler replacement for the CERN HTTPd, the first ever web server program (the d stands for daemon, a computer background process). The NCSA HTTPd, written by Robert McCool, was developed to complement Mosaic. Early users of the WWW were no doubt proud of their efforts and the home page for the NCSA HTTPd program feature a graphic stating "powered by NCSA HTTPd".

It is likely that powered by graphics in computing aped the powered by advertisments that occasionally appeared from engine and motor manufacturers.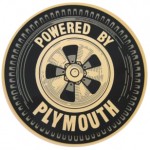 Anyway development of NCSA HTTPd soon stalled when Robert McCool left NCSA to join Netscape (were Marc Andreessen was a founder). Without updates to NCSA HTTPd users started to produce there own patches to fix bugs and provide extra features. These users got together to produce a new version of NCSA HTTPd containing their changes using the name Apache. Quoting from the Apache Server Project About Page:
"Using NCSA httpd 1.3 as a base, we added all of the published bug fixes and worthwhile enhancements we could find, tested the result on our own servers, and made the first official public release (0.6.2) of the Apache server in April 1995. By coincidence, NCSA restarted their own development during the same period…"
The Apache HTTP server program rapidly grew to be the most popular, driving over 70% of the worlds web sites. (It has now fallen to about a third of the worlds web sites.) Of course they needed their own version of the NCSA HTTPd powered by graphic, as the one taken from the October 1996 Apache Home Page shows.

In mid 1995 a small Internet company in California called Beverly Hills Internet created a web directory organised in to areas named after geographic locations. Users could sign up and create free home pages.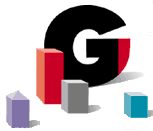 Geocities.com proved extremely popular with thousands signing up on a weekly basis and the company attracted investment as a result (Yahoo! would eventually take over Geocities for $3.57 billion). Part of the agreement in having a free Geocities home page was to provide a link back to the main page.

The Geocities homepage link included an animated GIF file that was 88 pixels wide by 31 pixels high. Some users not happy with the default graphic produced modified versions to better fit in with the theme of their page. Graphics and buttons to link to other pages and Internet resources were also created, often at the same 88×31 size. Authors of web pages with many such graphics and buttons would arrange them into a banner, strip or grid. No doubt the popularity of Geocities (3.5 million sites had been created on it by the time of the Yahoo! purchase) helped make 88×31 size buttons and images go viral, they soon appeared on pages outside of Geocities.
The World Wide Web Consortium (W3C) released the HTML 4.0 specification in December, 1997. Soon afterwards a 88×31 graphic appeared on the 1998 W3C home page that linked to their Markup Validation Service. Other web sites would validate their HTML and include the graphic.

Buttons for other technologies appeared, some probably before the HTML button. Of course the Internet is driven by creative minds and the combination of 88×31 and Powered by graphics emerged.

It didn't stop there. Good programmers like efficiency, why use 88×31 when something smaller will do. Some designers would shrink the buttons further with 80×15 being a popular choice.

Alas the CMS and online web building tools have removed the need for people to get dirty with HTML and graphics. The ubiquity of the web and power of the search engines means that people are not concerned about how it works or what makes it work. Modern web sites are slick with bright cheery graphics easily produced. The need to proclaim the technology behind a web site is irrelevant. The economics of web sites means that owners would have you stay within their pages (for ad revenue) rather than give you a button to go elsewhere. All this means that the quaint powered by and 88×31 graphics have all but disappeared. You'll still see them on occasions, but they are getting rare. When this article was first written Mozilla provided a powered by logo but that has now gone.

Some organisations still have a need for the 88x31 buttons. Creative Commons is the organisation that promotes the correct licensing of artistic work and has various 88×31 licensing buttons that can be placed on web sites. The Interactive Advertising Bureau (IAB) issues guidelines for the size and usage of online advertisements, one of the ad sizes is called the Micro Bar and it is 88×31.
Although no longer common on occasion a powered by or 88×31 graphic can be useful. A 88×31 PNG appears to give just about enough space to allow a recognisable logo or text to be included on a page but not consume much space or resources. With the move to a more mobile and flexible workforce, web sites accessed from mobile devices are probably going to be the norm. You can fit quite a few 88×31 graphic images on a modern smartphone screen, maybe 88×31 will come back into fashion.
Author:Daniel S. Fowler Published: Updated: