Part of the Olympics in London Town
Mixed emotions about the London 2012 Olympics. Why mixed emotions? Well at its purest level sport is the perfect way for humans to stay in touch with there animal roots without causing harm to others. The investment in new facilities and infrastructure is also fantastic (though sometimes not enough thought is given to what happens to them post games). Unfortunately modern sport has become tainted with over commercialism, it has lost some of its glamour because of the shroud of money that hangs from its shoulders. A positive aspect of the commercialism is the riches that some can achieve if they put the hard work in to make the most of their talent. What better than to see someone from an impoverished background make good. Provided they have the mental strength not to succumb to cheating with drugs or other means.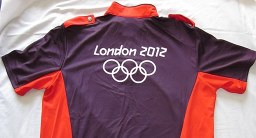 However, taking everything into consideration I am happy that London is hosting them again. It looks like it truly is a once in a lifetime event for the host city and country. This is London's third Olympics, some remember 1948, where as 1908 is true history. London was schedule to host the Olympics in 1944 but World War II put a stop to that, so London got them four years later.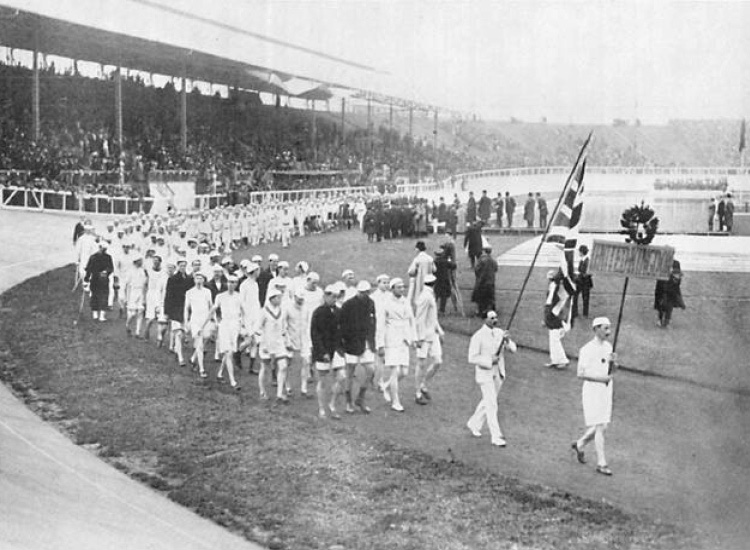 Great Britain Team at London 1908 Olympics
I've enjoyed the many great triumphs of British athletes over the decades but unfortunately I never had the upbringing that encouraged sporting success (and probably not the talent either) so would never get the chance to take part in a major sporting event. Unless...
I was born a London boy, though I left London in the mid 1980's and have lived in the West Midlands since then. I still have a soft spot for the old town. Obviously I have still have links, mainly family and football (supporting a London football club, Crystal Palace, and my eldest son followed Chelsea for awhile). Well I won't compete in the Olympics, but as least I can get involved. When the call for volunteers went out, to be part of the Olympics in London, a Games Maker, I thought why not. After all being a small part of an historical event gives you a little buzz. We can live a quite life or try and doing something interesting once in a while. So me and the other 69,999 volunteers can say they were at an Olympics. That's the good part...
The pain is trying to get to my shifts during the Olympics from the West Midlands!
(The travelling turned out not too bad in the end. Leaving with plenty of time to drive down to London. Parked in a Underground station car park and got the tube the rest of the way. The traveling was tiresome but the experience was awesome.)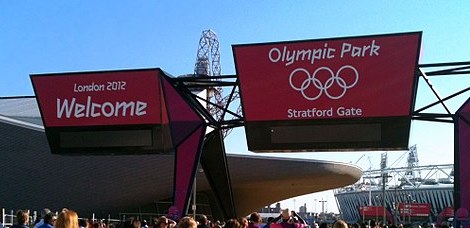 Entrance to London 2012 Olympics
See Also
For a full list of all the articles in Tek Eye see the full site Index.
Author:Daniel S. Fowler Published: Updated: