Automotive Cyber-security Companies and Offerings
In the mid-2010's interest in car hacking took off. This occured after researchers demonstrated previously theorectical hacking attacks against vehicles. Interest was increased when a spike in luxury car thefts was widely reported due to poor systems engineering. Thieves who gained physical access to Land Rovers and BMWs (amongst others) could reprogram blank security key fobs for the car, and then drive the cars away. As a result of the current car hacking boom automotive cyber-security companies have emerged, as well as existing automotive engineering companies addressing vehicle cyber-security. They offer services and products that aim to improve a vehicle's resilience against hacking. These companies' offerings are commonly targeted at vehicle manufacturers and automotive sector component suppliers. Automotive cyber-security is seen as a growth business area because of the increasing number of computerised systems and sensors on cars, especially with the interest in robocars, i.e. connected and autonomous vehicles (CAV).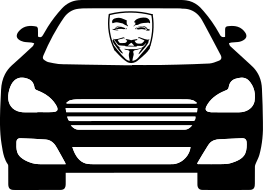 This list of automotive cyber-security companies may be incomplete. If you know of a company that needs to be featured in this list please send an email (see the web page footer). To feature in the list the company must have a web presence. Their website must provide the automotive cyber-security services and products they offer, their contact details, preferably with an office address and phone number, must be on the website, and the website must have recent content. The companies listed are in alphabetical order. If your company is listed here and you wish to have any information corrected please send an email (see the footer).
List of Automotive Cyber-security Companies
| Company | Products and Services |
| --- | --- |
| Argus Cyber Security | Boundary, telematics, in-vehicle network and electronic control unit (ECU) security, cloud dashboard, threat and vulnerability analysis, risk assessment, code review, pen-testing, incident response, intelligence. Recently purchased by Continental AG subsidiary Elektrobit (EB). |
| Block Harbor | A managed cybersecurity service provider focused on automakers and suppliers. |
| Brier and Thorn | Penetration testing for vehicle systems. |
| CANIS Automotive Labs | Canis Automotive Labs provides security technology to the automotive industry. |
| CYMOTIVE | OBD data encryption, intrusion detection system, cybersecurity dashboard, cybersecurity engineering. |
| FEV | Intelligent mobility and software cyber-security. |
| Harman | In-vehicle network intrusion detection and prevention system (IDPS) and boundary security. (Harman acquired TowerSec and is owned by Samsung.) |
| HORIBA MIRA | Cyber-security procedures, pen-testing, research, testing. |
| IOActive | Transportation cybersecurity research. |
| Karamba Security | ECU security. |
| Keysight Technologies | Keysight have their SA8710A Automotive Cybersecurity Penetration Test Platform. |
| NCC Group | Automotive security consultancy. |
| PhaedruS SystemS | Embedded firewalls from Icon Labs. |
| Upstream Security | Cloud security for vehicles. |
See Also
Author:Daniel S. Fowler Published: Updated: