Website Services Development, Design and SEO
You are online? Aren't you? Your business, your professional profile, all easily accessible from a smartphone, tablet or computer. To the current and future generations, the Internet is a service as important as running water and electricity. People expect to find information on products and services from whatever device is at hand. If you are not online then make the move to get online. If you are online, is it working for you? If not find out why then make the changes to get your web presence perfected and integrated with your normal work and business procedures.
The world is now run by cloud-based systems, i.e. the Internet, and you need to be on the Internet.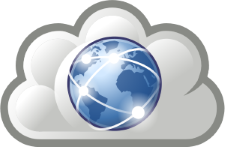 Website and IT Services
Tek Eye is designed and delivered by Dr Daniel S. Fowler, an experienced software and systems designer and computer researcher. I initially built Tek Eye as a way of collating all the useful how-to notes I kept on various programming and technology issues I encountered. I then turned it into a web presence to enhance my profile. Just as I have used Tek Eye to enhance my profile, you need to make the Internet and your investment in Information Technology (IT) work for you. There is now no excuse not to have a good Internet presence and efficient IT systems. Use the Internet to deliver your brand, your projects, and your products globally. Your web presence and IT systems may need to cover many IT services:
Domain name (web address) registration and management.
Website building, design and management.
Virtual Private Servers set-up and management.
Search Engine Optimisation (SEO) and Internet marketing and advertisements.
Ecommerce solutions and online order processing.
Email set-up and management.
Social media accounts set-up and management.
Cyber-security audits and procedures.
Cloud, mobile and computer-based systems.
Business process optimisation.
Office software and systems.
Software and IT project management.
Bespoke software design and development.
How do you do even some, or all, of the above, without impacting your day-to-day work or draining your wallet? Fortunately, the Internet can help there as well. The Internet connects us with thousands of skilled IT professionals willing to do your work for a reasonable price, check out the Tek Eye list of freelancing websites to find the skilled people you require.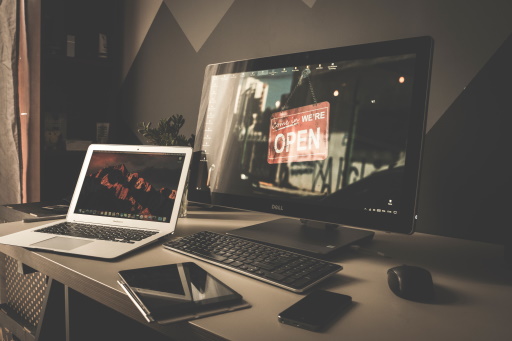 Improve Your Web Presence and Search Rankings
This website is an example of building a web presence. Websites are often the digital version of an organisation's brochure or a person's CV, with little to pull in the web surfers. Often the web presence is a vanilla web site with buzzwords, lists of services, projects, products and customers to give people some information. Yet websites can do so much more. The Tek Eye website achieves high search engine rankings, pulling in up to 50,000 visitors a month. This puts Tek Eye into the top 0.1% of the worlds 1.5 billion+ websites. Can you establish and improve your web presence? You can if you are prepared to spend some time and money to enhance your web profile. If you haven't got the time to do it, pay a professional to do a good job. However, in the words of a 1980's cop show: Hey, let's be careful out there. Don't fall for scams and only pay for work if you are happy with the results.
Posting good, professional content about yourself, your company, and its products and services, will help you stand out from the crowd. Use good keywords in your content, i.e. perform SEO. Make the content engaging, useful, and even use a little humour on occasions. If you are paying someone else to do the work, get them to reflect your, or your businesses, personality. After all, you don't want to blend into the background noise of the Internet.
See Also
For a full list of the articles on Tek Eye see the full site Index
Author:Daniel S. Fowler Published: Updated: