Free Launcher Icons, Menu Icons and Android Graphics
These Android graphics resources have appeared in our articles and Android sample programs. The following Android graphics resources are free to use, that includes royalty free and free for commercial use, they have been released to the public domain. Many of the resources are derived from the online Public Domain images at openclipart.org.
Royalty Free and Public Domain Launcher Icons
The Android Robot is available as a scalable vector graphic (SVG) file.
Royalty Free and Public Domain Android Menu Icons
Other Free and Public Domain Graphical Resources For Android
The following royalty free resources are from the Open Clip Art Library.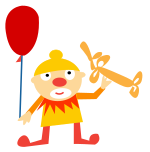 By momoko. See the article Pop-up Window in Android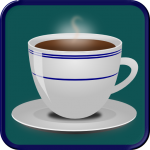 A High Resolution App Icon is required when an app is published on Google Play. The article High Resolution App Icon for Google Play Publishing shows how to create one using Inkscape. This image is the result of following that tutorial. Click here to see the full size (512x512).
See Also
Author:Daniel S. Fowler Published: Updated: